Meeting with children from the Klokanek shelter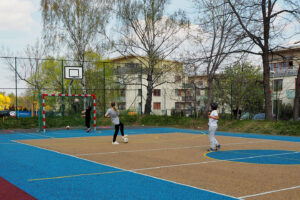 On March 28, we visited the Klokanek shelter, where we met with its director, Petra Vídeňská. We discussed all the needs of the fund, talked with the kids and took photos, which you can see on our website.
After talking with the director, we found out that the main need for children is food, as well as hygiene products.
Therefore, we started our project, which you can familiarize yourself with and donate to for the benefit of the children.